Would you like to eat something?
A perfect performance in the Queen Elisabeth Hall is accompanied by a delicious theatre menu. Come and dine in our attractive Theatre Café Paon Royal, where the menus are provided by our in-house catering, before or after the performance.
Fancy something else? The Queen Elisabeth Hall is located in the heart of Antwerp, within walking distance of the historic centre and numerous restaurants and hotels. There's something for everyone there!
Do you prefer a drink?
Before the performance, during the break or after the performance, you and your party can have a drink in the Atrium.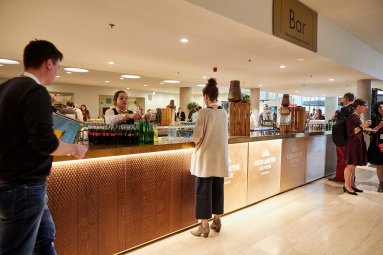 Offer
In addition to wines and soft drinks, our bar also offers a delicious selection of Belgian beers. By the way, did you know that you can drink Duvel and Tripel d'Anvers on tap in the Queen Elisabeth Hall?
Drink vouchers
Payment at the bar is done with drink vouchers to guarantee a smooth service. You can buy vouchers at one of our vending machines with your debit card. You can also pay cash at the cash registers. Do you have vouchers left? Be sure to keep them for your next visit. The vouchers remain valid for the next performances.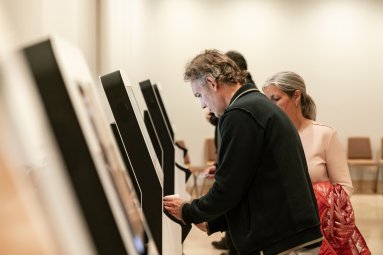 You don't like to queue during the break?
Then book your favourite drink in advance at the bar and pay for it, and our colleagues will prepare your order for you while you enjoy the performance. Enjoy the atmosphere in the Atrium during the break without long queues.